The idea for Gencaster came from my daily commute between my home in Cologne and my university in Düsseldorf. The question I asked myself was whether it was possible to create a purely location-dependent composition for commuting that not only assigns a sound to each location 1:1, but also generates a corresponding variant depending on the outward or return journey - in other words, also includes the distance traveled in the generation. Together with Vinzenz Aubry (media artist from Berlin) I developed Gencaster, which enables exactly such dynamic compositions and acoustic stories by using modern video conferencing techniques like WebRTC to generate and transmit acoustic material in real time.
GenCaster's features include very low latency (about 80 ms), a bidirectional communication channel (e.g., access to microphone, GPS position, or dynamic display of demand), the ability to collaboratively influence the composition as a collective, or to code the platform live. Using this technology, I have hosted concerts where each audience member received their own audio stream on their smartphone, allowing the audience self-sufficient speaker network to resonate with the composition through physical positioning, and collectively explore new combinations through it.
Furthermore, since GenCaster functions as a website, no installation of an app is necessary, so that a composition for the Cologne-Düsseldorf train route can be experienced simply by scanning a QR code.
In my master's thesis I dealt with the artistic and technical background, the technical development, the implementation, the application possibilities and the political engagement with an open streaming platform, so that artists* empower themselves by creating and designing a free and independent platform to create free and independent art, which is no longer a matter of course in today's platform economy.
The project was financially supported by Medieninnovationszentrum Babelsberg and Media Lab Bayern.
More information is available on:
Technical schema
Talk about Gencaster @ ZKM 2022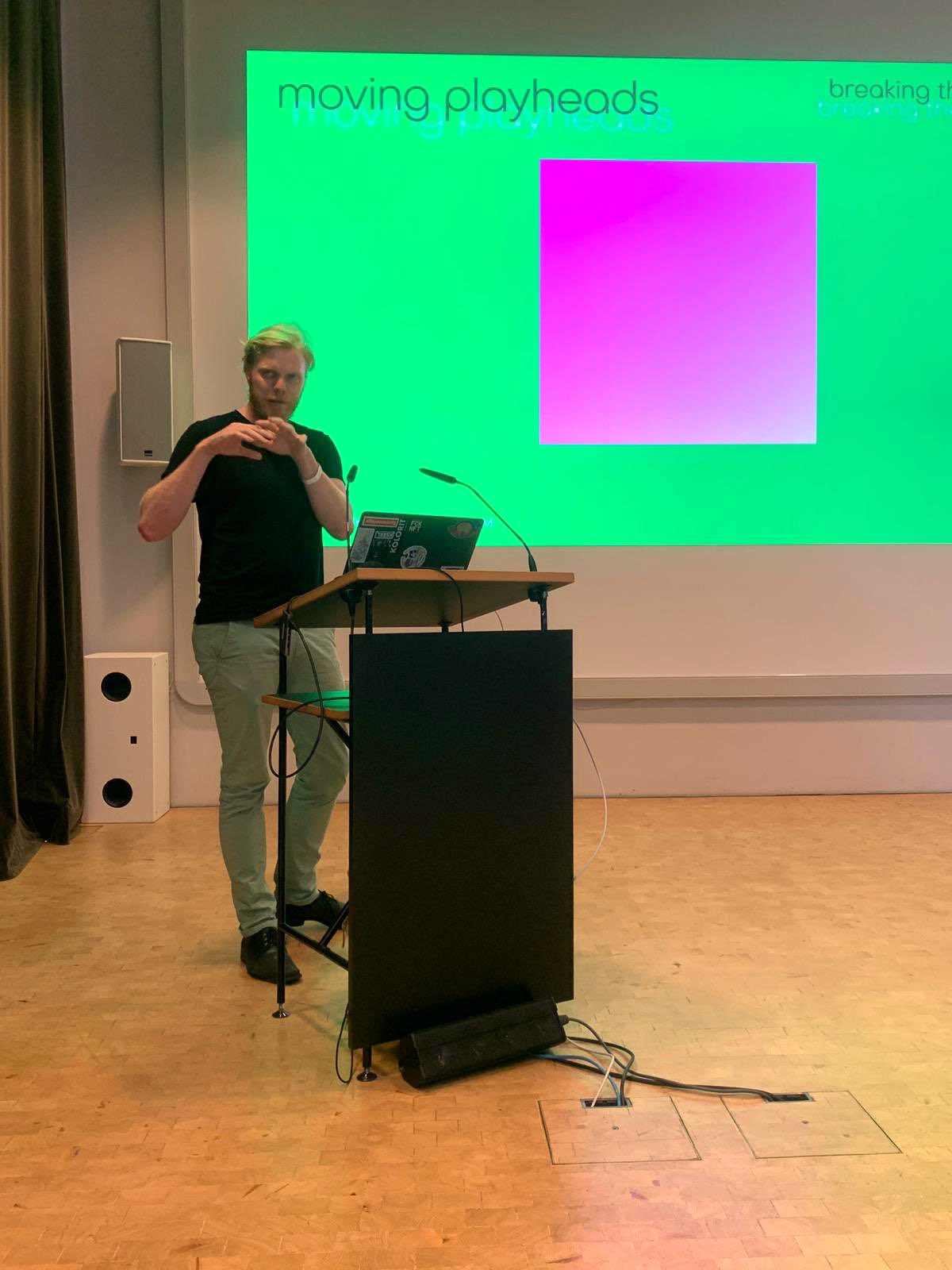 Editor where non-linear stories can be edited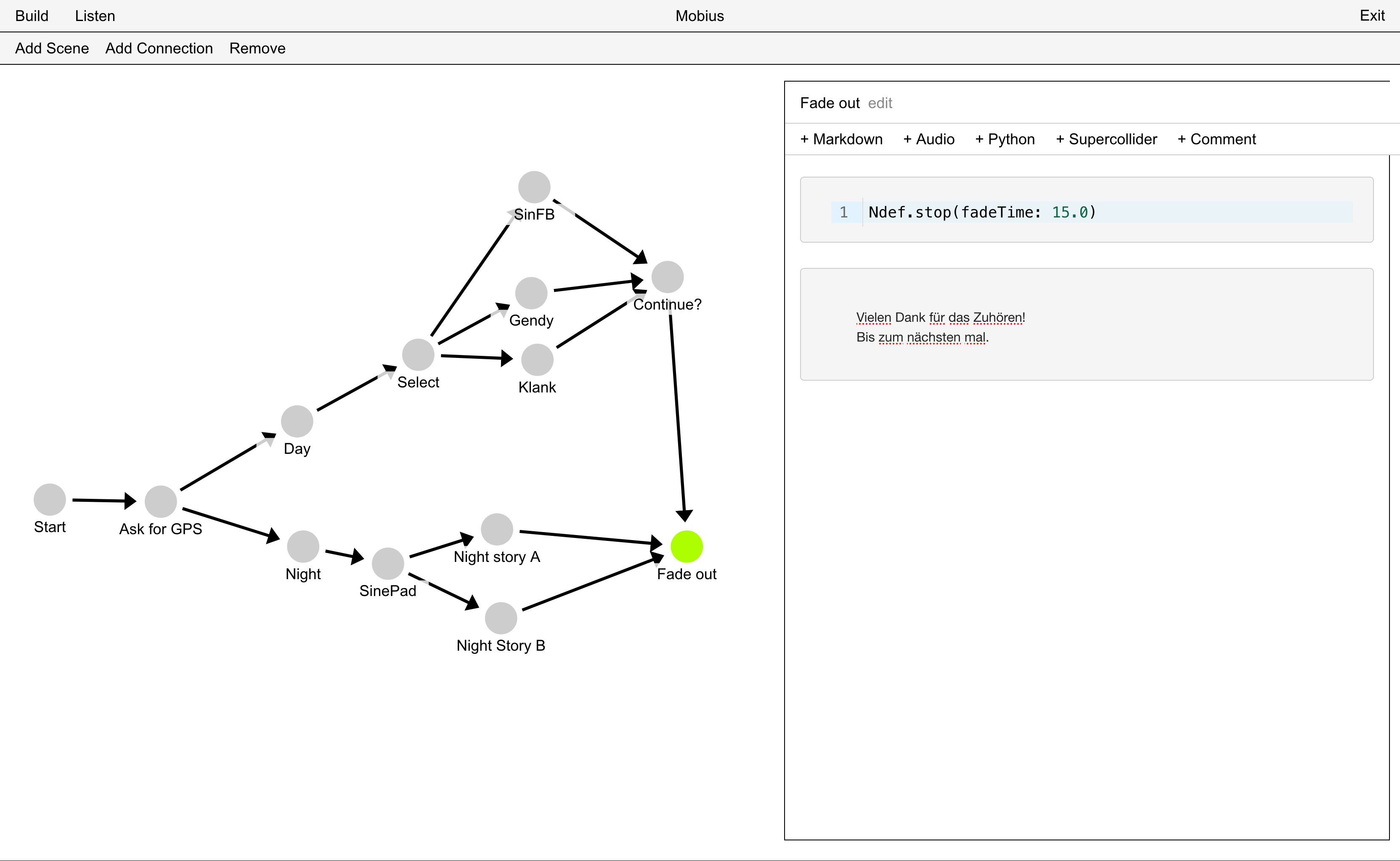 Livecoding Gencaster @ _EXECUTE Satellite